As some of you know, I do enjoy feeding and watching birds. It is a $120 a month guilty pleasure. Yea, I have a lot of birds stop by. I do enjoy watching the different personalities displayed by the hungry and cold little buggers. Each breed seems to have its own tendencies.
Quick update on my obese, bully, female Cardinal that I wrote about
earlier.
Someone must have given her an attitude adjustment. She disappeared for about a week and when she returned, she almost looked anorexic and someone had rearranged her feathers. There was about an inch and a half or so of grey feathers poking straight out near her tail. She has also become meek and subservient. Karma??
Anyway, I have become fascinated with the behavior of Blue Jays. I have one that flies in, grabs one sunflower seed and flies off to eat it. I'm fine with that. But then there are two Jays that amaze me.
They sit in the feeder and pick up seed after seed and cram them into their mouths. At first I thought they were swallowing them hulls and all till Google came to my rescue.
Blue Jays have a crop of sorts that they can cram full of food. Very much like hamsters with their flexible pouches. Pretty sure that constitutes hoarding for both species. They then fly off to hide the treasures.
I saw one Jay bury his in the ground and I just hope he remembers where it is or I will have a big patch of Sunflowers come Spring. Well things could be worse. They could be into cactus seeds.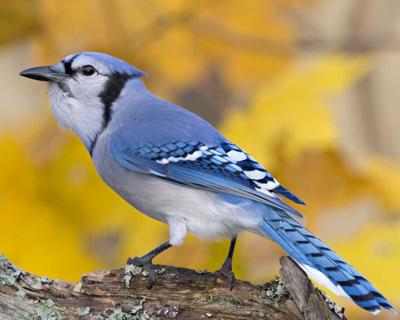 Google image from Quad City Times showing swollen crop.
There is a story of one bird filling his pouch with 100 seeds. My two usually stop at 7 or 8.
While I have all the usual winter guests at my feeders, I only have 3 Blue Jays . Thankfully one is well behaved or else I would have to become a greeter at Walmart to support them.
Do you have an activity that perhaps cost more than it should but that you enjoy and just won't give up?